Yunke's Plumbing is a local plumber offering plumbing services for residential and commercial customers seeking to perform plumbing upgrades. We can handle small plumbing tasks or larger plumbing installations which may be part of a larger remodeling or construction project.
As a licensed plumber based in Algonquin, we deliver plumbing services for commercial and residential customers nearby. We also work for many general contractors who perform remodeling projects. Therefore, we have assisted many local customers with planned plumbing upgrades to kitchens, bathrooms, hot tubs, and more.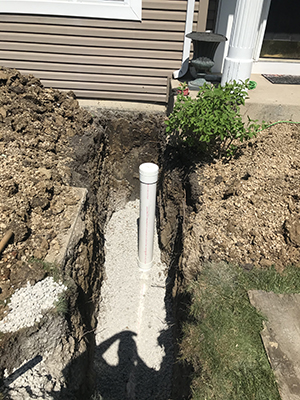 In addition to replacing and/or installing new pipes and/or plumbing fixtures inside your home and business, we are also able to assist with plumbing solutions outside your home and/or business. We can run new water service lines, water taps, sanitary service line connections and storm sewer drainage solutions which include storm sewer collection systems, french drains and storm water detention systems.
No matter the size of your project, our team of licensed plumbers are standing by to assist you with any plumbing upgrades or enhancements you may have planned.
If you are interested in planned plumbing upgrades or enhancements, then contact us today for a free quote on your next plumbing project.